With over a hundred years of combined staff experience, Edit House Productions, LLC is proud to offer video production services to clients across New Mexico and the United States.
Each production is different; some require a full studio, makeup, sound, and other services like production staff or a full editing suite. Our crew works with 4K cameras, a jib and slider, and lots of cool accessories in field production services.
Edit House Productions, LLC has consistently been among New Mexico's top Film and Video Production companies for many years. Our philosophy is to create video productions including television commercials, web videos, and documentaries that prompt your audience to action.
Edit House Productions LLC can also be a production partner and provide raw video footage to clients and agencies looking for a production company in New Mexico that can record interviews, b-roll, and other elements, and provide that raw footage to another production facility. We've worked with major corporations like Pizza Hut, Cessna Aircraft, Rent-A-Center, and Sony Pictures Entertainment to produce and record major national and international content.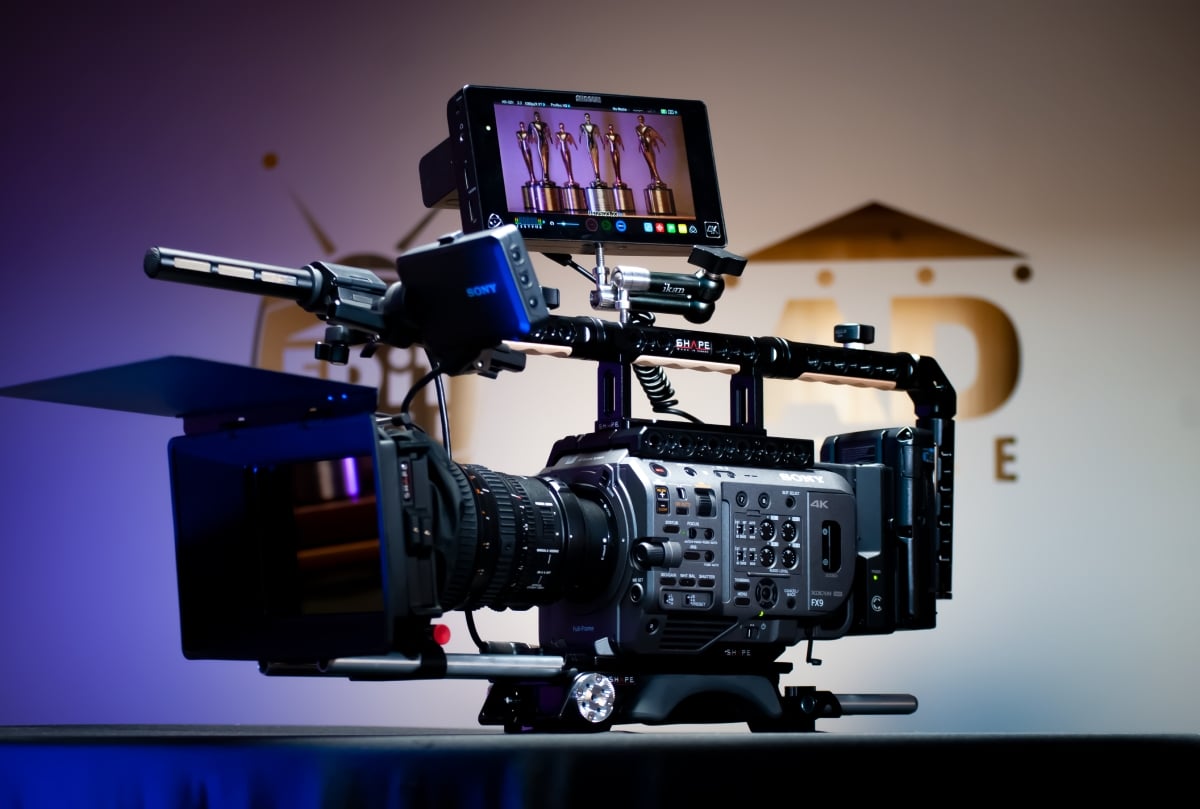 We also offer a full editing suite available for visiting productions to edit and work remotely using our full line of Adobe Creative Cloud applications like Adobe Premiere Pro, After Effects, Adobe Audition, Photoshop, and Illustrator. Our editing suite is just adjacent to our full production studio.
Our staff of award-winning writers, cinematographers, directors, and producers work hard to make outstanding video productions. Our productions are done on time and within budget, and we give the same quality of attention to each video project, regardless of budget. From large corporations to small, locally owned companies or new business start-ups, we create videos that communicate your message.
Whether you need a full production studio to rent or a small video crew to record an interview, Edit House Productions is here for you 24/7.
In my book, Edit House is 5 stars! Every year, we premiere a video to show the great work our organization is doing. Six years and videos later, our relationship continues, and each video tops the last! Ed and Kim along with their team capture precious moments and draw out powerful interviews. Great quality work with years of experience behind the business!
Michele Benevidez, The Catholic Foundation
The New Mexico State Police has worked with Edit House for years now and we are very happy with the product that has been generated. They are professional and personable. I recommend them to everyone I come into contact that could use their services.   
Kevin Bruno, NMSP Lieutenant
Thanks to Edit House, our company has double the business because of the outstanding efforts from your team. This is the beginning of a long and profitable business relationship! Thank you for all you have done to help us grow!     
Kimberly Harmon, American Restoration Water and Fire
Our experience with Edit House has been outstanding. They are very organized and thorough with everything they do. I highly recommend them! 
Bill Melloy, Melloy Dodge
If there was a rating of 10 stars, they would get it from us!!! They are patient, kind, and willing to share new ideas and what works and what does not.   
Karen Fitzpatrick, Harris Jewelers